Member - Tanzania Association of Tour Operators
Inquiries:

+447700094142

+255784334511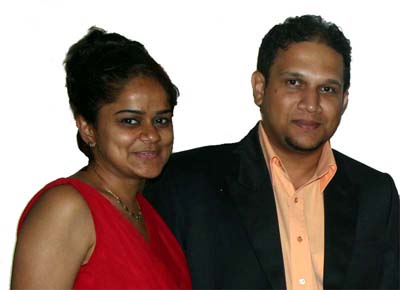 Fay & Ambert Pimenta - Directors Fay Safaris Limited
Fay, Ambert, Ayden & Aydrian Pimenta invite you to join them in Africa to experience what you have until now seen on Nat Geo, or in a Zoo. You will watch in amazement when a hungry Lion walks just meters from your Safari car without as much as giving you a second glance. Human's hold no interest for these wild carnivores...its game meat they are looking for! Follow the high speed chase of a Cheetah as he outruns your car at full speed only to capture a fleeing Thompson Gazelle. Watch in amazement while the predators find the shade of your car a good spot to take a snooze! Where else can you experience such an adrenaline packed adventure, but in the vast plains of the Serengeti and the largest wildlife crater in the world ... Ngorongoro.

WELCOME TO THE WORLD OF FAY SAFARIS
@ What to expect on a game drive ?

A 4x4 Land cruiser or Land rover Safari Vehicle , fully equipped with an English/Spanish or Italian Drive Guide with a minimum of 5 years experience in the field.

All cars are fitted with High Frequency (HF) radios for communication between our office and the Driver in case of any emergency, Binoculars, Reference Books and Cooler Boxes. Additionally drivers all carry cell phones as most parks have mobile coverage.

Our cars come in 2 ranges ; a 5 seater and a 7 seater. All cars have custom designed bodies with a Pop-Up Roof for game viewing and 2 spare tyres. Window seats for all clients are guaranteed.

Game drives are unlimited, but drives cannot exceed park closing times.

@ What kind of Accommodation do you provide ?

For Lodge safaris our hotels are located very close or in the National Parks. Hotel ratings from 3 star to 5 star are available.

For Camping Safaris , a spacious water proof tent is provided with comfortable bedding and camping chairs. Our cook will accompany you during this trip but stays back at the campsite to prepare your meals.

We prefer that you book all Lodge Safaris at least 6 weeks in advance as the demand for rooms gets higher in the "High" and "Peak" season and hotels cannot guarantee a booking made at short notice.

You can choose your package to include Bed and Breakfast , Half Board or Full Board.

@ What is your booking policy

A deposit of 75% is required to book any tour arrangements. The balance is to be paid 30 days prior to commencement of the tour. Payment is required in full when bookings are made less than 30 days before the tour begins.
Please click here to read our Booking Conditions in Detail.